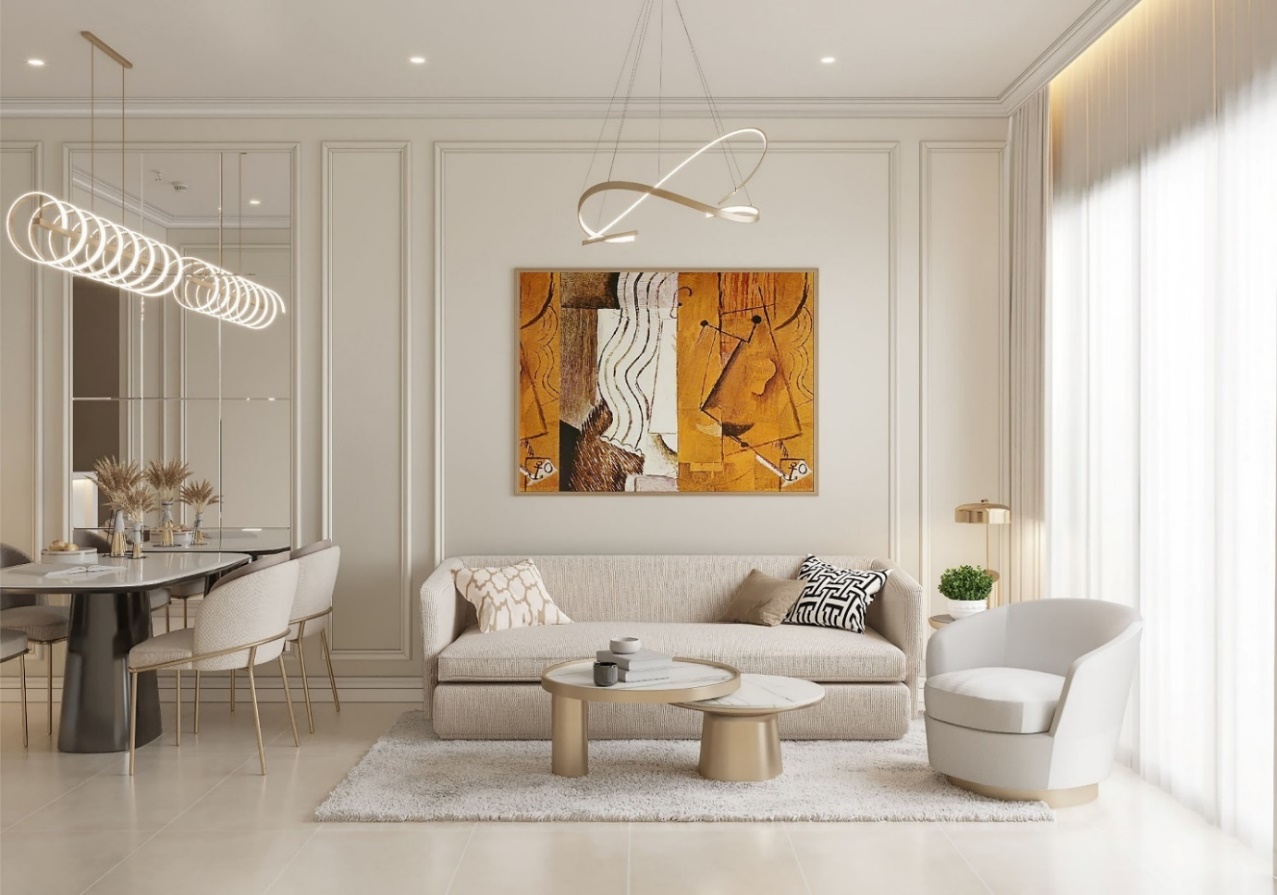 An impressively furnished and styled, and beautifully lit, one-bedroom apartment at The River Thu Thiem
Reflecting buyers' evolving preferences, luxury projects in Thu Thiem see one-bedroom apartments become highly sought after in Ho Chi Minh City's real estate market.
Vietnam's southern hub has seen its real estate market make a sharp recovery in the year's final months, with housing demands at a high.
Of the products available, one-bedroom apartments in the luxury segment, while limited, remain in high demand, particularly now while supply is scarce.
In Thu Thiem New Urban Area, moderately sized apartments of optimal design and useability are a magnet for buyers looking to live and lease.
Wise choice for apartment buyers
One-bedroom apartments are ideal among singles and couples just starting out.
Well-sized spaces reveal seamless living, kitchen, and dining with cosy private areas, which live up to customers' elevated standards.
Many first-time buyers moving out of the family home are new to the apartment living experience and will find great joy in the included facilities and conveniences.
Further, one-bedroom apartments appeal to foreign experts living and working in Vietnam, particularly for the first or a short time.
As they come from abroad, projects that meet their strict requirements and deliver a high global standard will always be the first choice among the international community.
Besides tranquillity and allure, one-bedroom apartment buyers tend to search for a 'home' that is fully equipped, which is why the River Thu Thiem's one-bedroom units have attracted so much attention.
Developer City Garden Thu Thiem has an innate understanding of customer needs and expectations and sought to include a selection of interior design packages, including minimal contemporary, dynamic contemporary, and neoclassic, particularly for The River's one-bedroom units.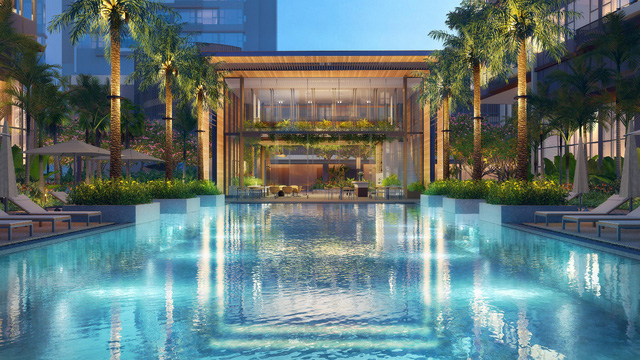 A system of modern and sumptuous amenities
Known for paying attention to detail, the developer worked with a design partner to curate each package to the smallest features.
The pandemic impacted every aspect of daily life, altering lifestyles beyond imagination, causing buyers to carefully consider access to facilities and conveniences, and emphasizing a preference for minimized travel times and extended services.
With a clubhouse, swimming pool, indoor golf simulator, gym and yoga area, and more, residents of The River Thu Thiem need only exit their apartments to access an incredible list of international standard facilities.
The project also boasts a casual lounge area that is open and airy, a formal lounge for large-scale parties, and a cigar lounge, all cleverly integrated into the development's masterplan, ensuring connected and comfortable spaces to relax, entertain, and network at leisure.
Attracting investors
One-bedroom apartments are not only ideal for homebuyers, they are also highly appealing to investors.
Recognized as a 'limited edition' of a project, compared to two- or three-bedroom units, one-bedroom apartments, though smaller in size, are in similar, or sometimes higher, demand.
Some real estate experts suggest that the rental potential for one-bedroom units is superior to that of two- and three-bedroom apartments within the secondary market.
Following the success and evolution of Thao Dien, Thu Thiem is the next eastern area of the city to receive focus, including strict planning standards and the implementation of modern infrastructure.
On September 2, Thu Thiem 2 Bridge officially advanced to its closing segment, connecting both shores of the Saigon River while granting commuters direct access to central District 1 via Thu Thiem.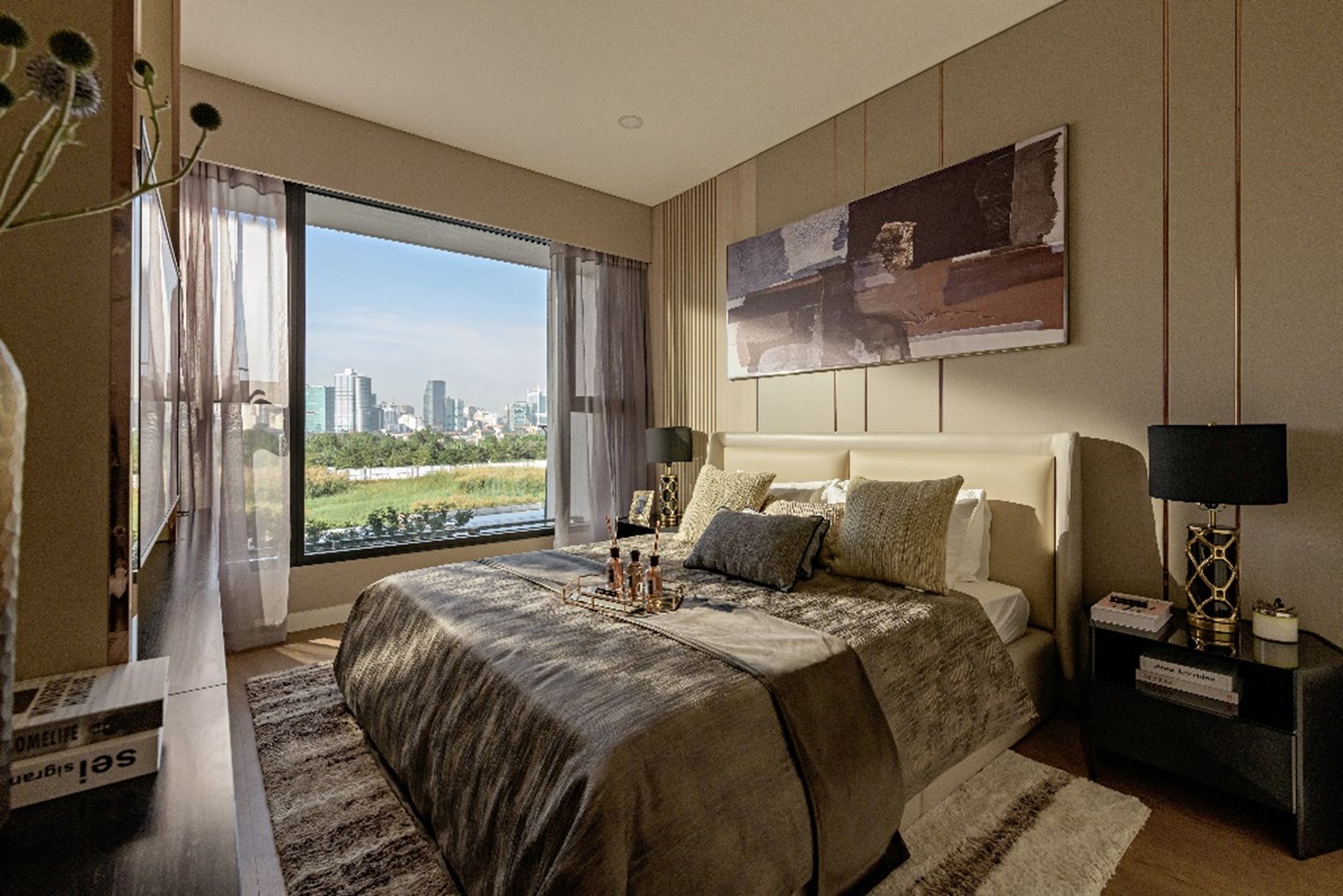 One-bedroom apartments offer long-term investment value.
The bridge is expected to be completed by year's end and put into operation in Q2 of 2022, leading experts to predict a price increase for surrounding real estate projects.
According to Jones Lang LaSalle Vietnam (JLL), apartments in the primary and secondary markets in Thu Thiem have seen steady price increases over the last five years, a trend that they expect will continue.
With an eye on market trends and an understanding of customers' evolving needs, City Garden Thu Thiem recently launched a promotion package for the remaining apartments in The River Thu Thiem.
The ideally priced promotion is matched with a payment schedule and is especially ideal for those interested in the project's fully furnished, ready-to-move-in one-bedroom apartments.
Source: TuoiTreNews
Load more...